I've always been a fan of writing 'To Do' lists – they're great for keeping tracks of small bits of work that could slip between the cracks during a busy day or week, and they're also great for a little dopamine burst when you tick off an item.
Of course the drawback is the list always grows longer, and never gets completed!
Recently, as part of my transition into life as a member of faculty, I've started occasionally writing the opposite version, which I've taken to calling my 'To Did' list. Yes, I realize some people go with 'To Done' – but it's on my ear now and I'm sticking to it!
The list consists of things that I have taken care of in a given day or week, and forces me to take a few minutes to acknowledge the work that I have managed to get done, rather than always focusing on the mountain ahead.
It also allows me to visualise the spread of different types of work that I've done, to see if it aligns roughly with how I intended to balance my time between research, teaching, and other tasks.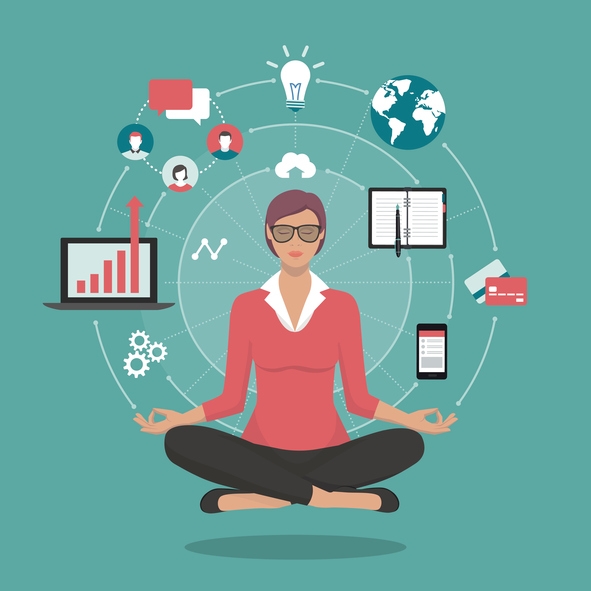 This is useful, because I've received warnings from quite a few academics that in my first year as a lecturer I would likely end up doing virtually all teaching, and virtually no research, and that I should try to make sure my research isn't neglected if at all possible.
I always wondered whether this early research-teaching imbalance is real, or whether us academics maybe just convince ourselves that this balance is shifted farther towards teaching than it really is. I suspect this could happen, because we have a tendency toward feeling perpetually behind on our research, and teaching 'To Do' jobs usually have harder deadlines than research ones, so we often feel like we're being forced to spend time on teaching tasks instead of research ones…. Maybe it's just a trick of the mind, and we are actually doing a bit more research than we think? Or maybe it's true, and my research will take a huge hit in year one, that I should actively work to prevent?
Of course, with covid-era teaching requiring significant extra hours from teaching staff, and preventing new research experiments from being carried out within the lab during lockdown, I suspected that I might fall victim to this potential research-teaching imbalance even more than your average first year PI.
And given I am a scientist, the urge to collect data to answer this question was strong.
Hence the 'To Did' list.
Did it identify a huge imbalance toward teaching?
No, not really!
I'm writing this in the evening, having just written out my 'To Did' list for today. It seems nicely varied, with eight items that I spent roughly equal time on. The two most time consuming items (by only a small margin) were pure teaching, one item sat nicely on the teaching-research border, four items were pure research, and the smallest one was 'other'.
Over the summer, before I brought in the 'To Did' list, I started going through old 'To Do' lists and highlighting research items yellow, teaching items green, and everything else blue, to try to collect similar data on how I was balancing these types of work. I found that yellow and green were almost perfectly equal, with blue less common. Which to me, seems ideal – between the results of the 'To Do' & 'To Did' lists, I am reassured things seems to be relatively well balanced so far!
An unexpected positive was that the 'To Did' list also highlighted for me how international my work has become, which hadn't really clicked for me. Increasing my international network will (I hope) help my research career, and so it was exciting to notice items related to collaborations with Ireland, Finland, India and the US all in there alongside my main work in the UK.
Aside from the broad overview the 'To Did' list gives me of the variety of work I'm doing, it does also provide the same sort of dopamine release that ticking off a 'To Do' list does, only in this case, for me at least – it's even better! Everything on my 'To Did' list is complete, even if it's just a small step in a bigger picture. It's something I've done that day, something I've accomplished, and something that is not hanging over me anymore.
One rule of my 'To Did' list, is that I do not allow myself to write 'wrote/read emails' as an item on the list. This is because I've had a bad habit in the past of putting myself down by saying 'all I did all day was emails', when in actual fact I may have been troubleshooting research problems, liaising with collaborators, submitting proposals, planning projects or reviewing papers – email was purely the vehicle. Calling those items 'emails' is a bit like spending three days on a wet lab experiment and saying 'all I did the last few days was move stuff with my hands' or teaching all day and saying 'all I did today was speak!' Writing these kinds of items on the list with verbs like liaised/reviewed/edited has made me acknowledge the reality of the work being done, and also helped me to feel better about previously perceived lack of productivity during lockdown, while I was really missing the lab!
So whether you're trying to collect data on how you break up your time, or just looking for reassurance that you're still getting s#!t done during the pandemic, I whole heartedly recommend writing a 'To Did' list.
I guess I can now add a 9th item to today's list – writing this blog!